Morgan Pratt, Chiropractic Assistant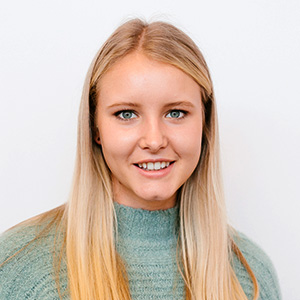 Before my position at Floreat Chiropractic, I had just completed a BSc in Neuroscience at UWA, and wasn't sure what my next steps should be. I am interested in the effects pain can have on every aspect of people's lives and wanted to find a field in which I could help people improve and overcome their pain and in doing so improve their everyday lives. I was encouraged by family members who were clients of Dr Pugliese to explore the field of chiropractic.
After spending time observing the clinic and the chiropractors, I could see the positive impact it had on the lives of the clients and their overall wellness, and decided this was the career path for me.
I am currently studying chiropractic at Murdoch University and really enjoying my degree. I look forward to being able to make a positive difference to people's wellbeing.
Outside of Floreat Chiropractic
When I am not studying, I spend time with my family and friends outdoors or playing sports. I live an active lifestyle and as such am a strong advocate for chiropractic care as it helps me feel and perform at my best.
---
Floreat Chiropractic | (08) 9284 9444