Prenatal Chiropractic Care
A question commonly asked at Floreat Chiropractic is, "How safe is chiropractic during pregnancy?" You'll be relieved to hear we take extra care to make sure that our care is appropriate for expecting mums and their babies.
Due to the extra weight and changes taking place in your body, you might feel new aches and pains, particularly in your back. Chiropractic may provide relief from your discomfort. There is little likelihood of any adverse effects from chiropractic.
Supporting You Through Pregnancy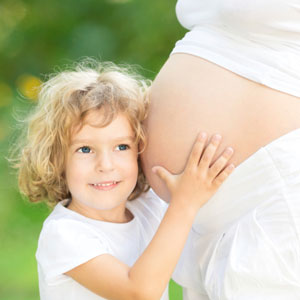 You should be able to enjoy your pregnancy. Your centre of gravity shifts and ligaments become laxer, which can lead to a myriad of complaints:
Headaches
Low back pain
Poor posture
Sciatica
Sore legs
Symphysis pubis dysfunction
As chiropractors are trained to recognise and treat mechanical dysfunction in the spine, muscles and joints, it can provide relief through every stage of pregnancy and beyond.
The Focus of Chiropractic
Chiropractic provides a conservative approach that's drug-free and extremely gentle. It ensures the normal function of the spine and may result in decreased pain for mums-to-be. Your comfort can be increased while reducing the stress on muscles and joints so that your normal daily activities can continue throughout pregnancy.
Chiropractors have the unique ability to determine muscle imbalances and negative influences on posture and to address each problem at your visits. Additionally, our team can provide you with specific exercise advice according to your condition and level of fitness pre-pregnancy. We'll also give you exercises to strengthen the pelvic floor, core muscles and those that are responsible for the stabilisation of the pelvis.
Be comfortable during your pregnancy
Contact us today to book an appointment for pregnancy chiropractic care in Floreat!
---
Pregnancy Chiropractor Floreat WA | (08) 9284 9444