Remedial Massage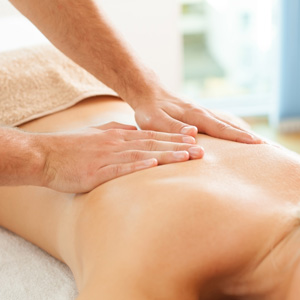 When most people think of a massage, they think of relaxing in a quiet, private room, letting the stresses of their day melt away. While it's true that a massage feels incredible, there are health benefits to it, too. Particularly when combined with chiropractic treatment, massage can show you effective results and quick healing.
Improve Your Healing
The many benefits you can experience from massage therapy at Floreat Chiropractic include the relief of tight, weak or overstretched muscles and ligaments. It can also prepare you for a chiropractic adjustment, since these issues may prolong your spinal problems and ability to heal.
Massage can address soft tissue problems to ensure that any muscle tension present isn't pulling your joints out of alignment. Furthermore, when you feel relaxed, your chiropractor can efficiently work with you.
Book an Appointment
Those with private health cover can claim a rebate under extras cover if the health fund provides it for remedial massage. Contact Floreat Chiropractic today to book your session!
---
Massage Therapy Floreat, Wembley WA | (08) 9284 9444