Chiropractic Care
Chiropractic care is natural, holistic healthcare that's focused on you. We address your whole body, working with your musculoskeletal and nervous systems to positively impact your health.
At Floreat Chiropractic, we focus on the optimal health and wellbeing of our patients. For the body to work at 100%, it must be in proper alignment. Chiropractic is a natural way to accurately and precisely determine what's causing your issue and address it.
How We May Help You
The chiropractor's goal is to restore the function of your spine. By finding areas of your spine that aren't working properly, we're able to restore proper alignment to restore full range of motion and relieve your pain.
Once the pressure on the nerve is removed, and the misalignment is corrected through therapy, patients feel and function better. Chiropractic is not just for correcting problems; it's good for your health! We help give your body the best opportunity to achieve optimal health and stay that way.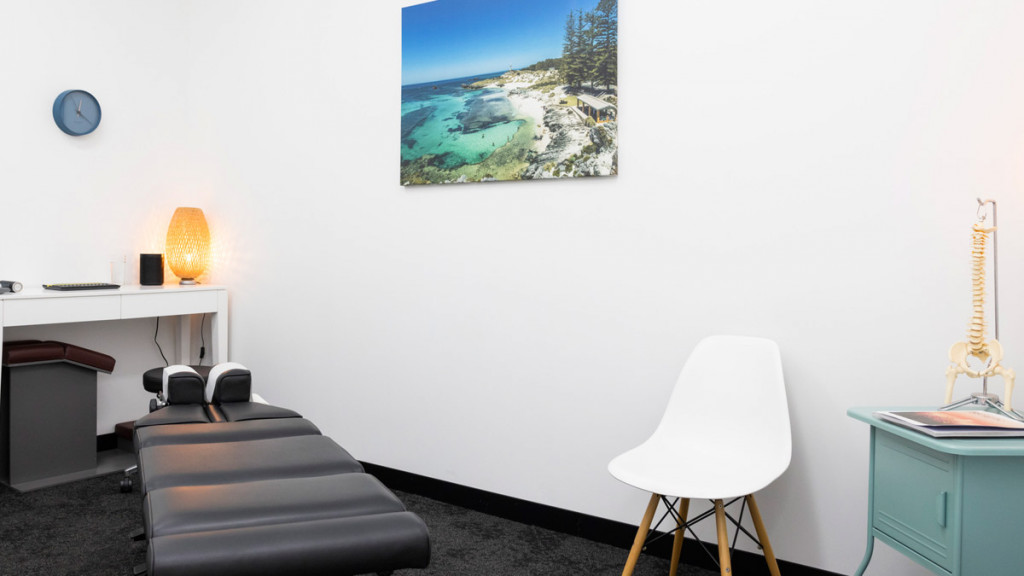 Our patients have experienced relief from conditions like
Our Chiropractic Techniques
Our chiropractic adjustments are primarily hands-on methods. Though they may require a firm touch, it's never forceful. We also offer instrument-based adjusting with the Activator® and have a Thompson table with a drop piece for a gentle adjustment.
The Gonstead Technique is a manual manipulation technique, commonly utilised to break down scar tissue and improve mobility. It's a very specific method of adjustment that addresses spinal imbalances. Our focus is to get the spine moving correctly, so it stops irritating the tissues.
Additionally, we have soft tissue techniques to address all structures in the body, and offer patients a choice of adjustment using only manual methods, or, if they prefer, the adjusting instrument.
Get Started Today
Whatever technique is used, chiropractic corrects the root cause of your problem and gives you the relief you've been seeking. Contact us to make an appointment and start feeling better today!

Chiropractic Care | (08) 9284 9444