Shoulder Pain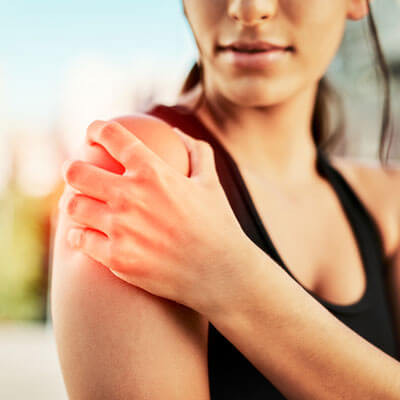 At Floreat Chiropractic, we don't think anyone should accept pain, dysfunction, or limitations. If you're stuck with shoulder pain, we find what's causing the problem. Our goal is to respond at the root, instead of merely relieving symptoms and waiting for them to return. No matter what it takes, we'll stick with you until you're feeling strong and ready to take on the world again.
Pinpointing the Root Cause of Pain
The shoulder is a very complex and mobile joint. Several key muscles overlap here, working together to give your arm full range of motion. It's important to accurately understand what's causing your specific case of pain, as it could be coming from any combination of the muscles, soft tissues, and joints in your shoulder, neck, and back.
We have many assessments to understand if this is something we may help you with, and which techniques would be best for your unique body. Our care is personalised to your needs and preferences. Understanding your condition, lifestyle, and goals is important in designing a plan of care that works for you.
Comprehensive Care You Can Trust
Chiropractors Dr Patrick Pugliese and Dr Morgan Pratt have had much success responding to shoulder pain using comprehensive techniques and services. We start with adjustments to bring your joints back into alignment and remove stress from the nervous system. It's likely that we'll attend to your neck, since neck joints are often involved in shoulder problems.
Depending on your condition, we may also recommend using our
shockwave machine
to help speed up healing. During your appointment, we'll advise you on rehab stretches and exercises you can do at home to continue progressing.
Maximise Your Wellness Today
It's time to move on from pain and step into a new season of energy. Book your visit today.
CONTACT US »

Shoulder Pain Floreat, Wembley, Claremont, Subiaco WA | (08) 9284 9444